AffairNet Team
AffairNet Team's Latest Posts
Many people find that their anniversary sneaks up on them and they have no idea what to do to celebrate it. If you have no idea what to do to celebrate your anniversary there are some romantic ideas you can consider. These romantic ideas will show that you have taken the time to consider […]
If you're really into a guy but don't want to tell him, there are many ways that you can point it out without having to say it out loud. Here are a few ways to get you started…
When you're an adult woman, few things in life are as fascinating, exciting, and sometimes even confusing as flirting and dating. The attention you give to and get from a man is often an intoxicating feeling at first. Something new and fresh is in your life, and you both wonder if there is potential […]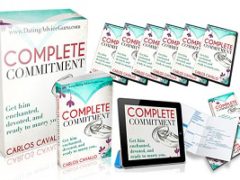 Created by Carlos Cavallo, an author, love and dating coach, motivational life counselor, and health and fitness coach, "Complete Commitment" is a dating and relationship program for women who want to stop their man from pulling away, make him come back, and/or commit to the relationship for good. How do you make a man stop from growing distant and commit to you? According to Carlos, all you should do is to take advantage of the "Cupid Effect."…
Valentine's Day is right around the corner, and if you haven't gotten a gift already for the special lady in your life, you don't have much time left! If you aren't exactly sure what you should buy as a Valentine's Day gift for her, don't worry. In this article, we will discuss some great gift ideas for her that she is sure to love!
There comes a time in every woman's life where she wants to make sure that a man is devoted to her and her alone. Winning the heart of a man may be quite challenging. The goal is to find the right man that will commit to love, honor and cherish you. Sadly, it's not […]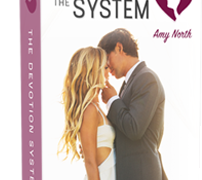 Created by Amy North, a dating coach and relationship expert from Canada, "The Devotion System" is a dating and relationship course that teaches simple but powerful words to make any man fall for you and stay devoted to you forever – even if you look average or aren't naturally charming. If you're already with someone, these techniques can save or strengthen your relationship…
One of the issues that many women experience at some point in their life is that they feel invisible. They may have an interest in one particular guy or perhaps even in any number of guys, but getting noticed by those individuals seems to be increasingly impossible. The fact of the matter is, however, […]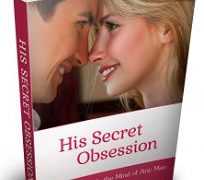 Created by James Bauer, a famous relationship coach and a best-selling author, "His Secret Obsession" is a relationship mastery course that will teach women how to trigger men's "Hero Instinct" using secret signals, so they can win their love, total devotion, and attention for good.
In general, this course has two main sections…
In case you didn't notice, men and women are two entirely different species. While the average woman might find things like flowers and candy to be romantic holiday gifts, most guys are not in agreement with this. If you want to surprise the man in your life with a romantic Christmas gift, here are some […]